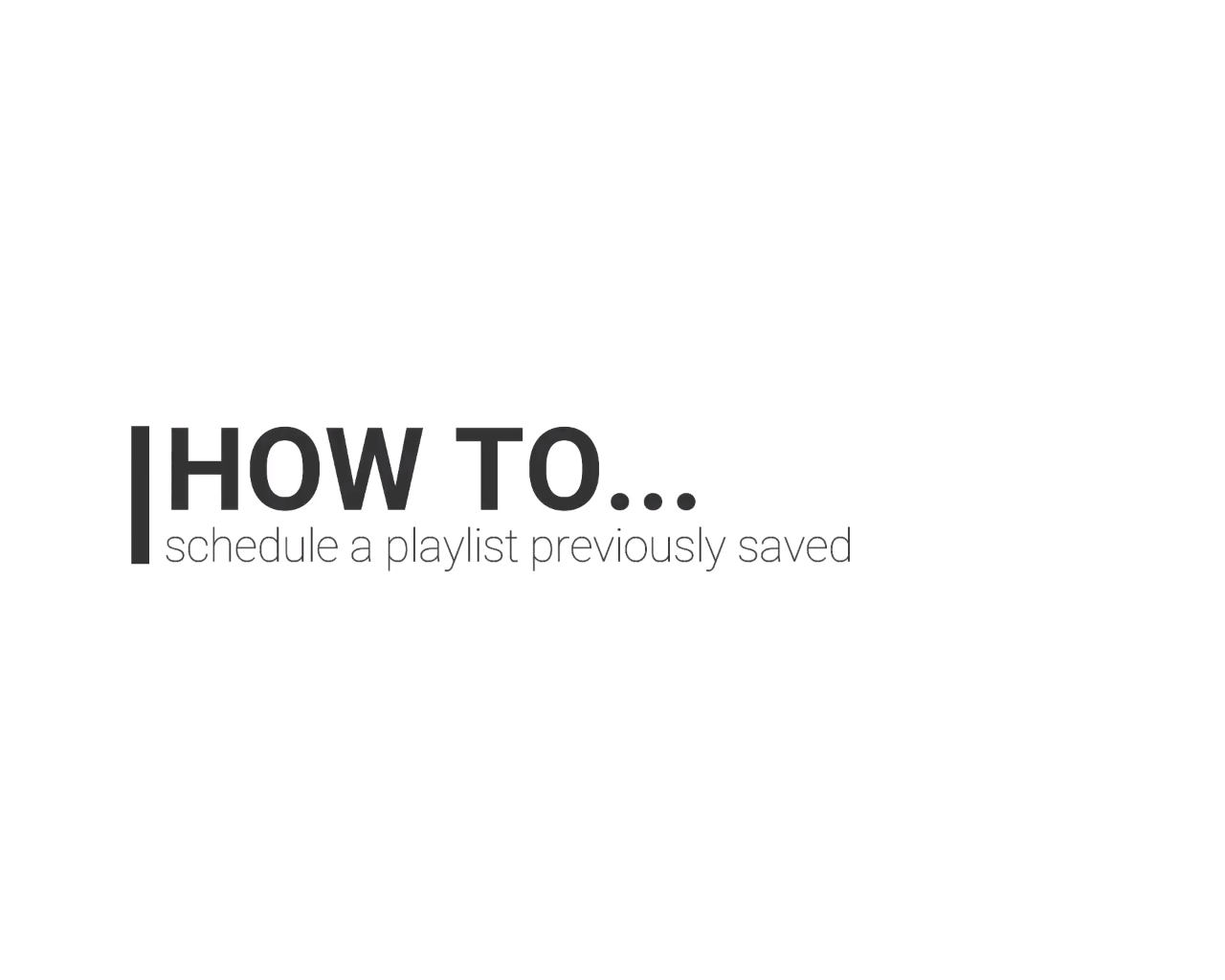 TV playout: Scheduling a playlist on MoviejaySX (Video Tutorial)
The integrated scheduling is one of the most important aspects of our playout.
MoviejaySX is the full-featured playout automation system, combining ease of use with a wide choice of features, integrated scheduler, CG overlay, multiformat playout, to always get broadcast-grade results without any compromise.
MULTIFORMAT PLAYOUT:
The gapless playout engine offers a true broadcast-grade output without black frames or loss of sync between clips. Thanks to bundled FFmpeg industry-standard codecs, you can mix clips with different encoding, saving time and preserving original quality compared to long format conversion procedures.
PREVIEW AND MARKERS :
The powerful off-the-air preview window provides non-destructive editing of your media (start, end, etc.) so you will always get perfect transitions with no extra effort. A load/save feature allows to easily store the presets for later reuse or further editing.
IN/OUT STREAMING:
MoviejaySX can be easily interfaced with any 3rd party streaming platform thanks to the virtual device output. You can even play incoming streaming feeds into your playlist just like a local clip. External feeds from switchers or passthrough inputs are also perfectly supported.
MUSIC PACK: The music channel in a box !
MoviejaySX and MoviejayHX can be quickly upgraded to run a zero-manteinance music channel. A dedicated plug-in adds clips random rotation (based on several selection criteria) & on-the-fly graphic overlay of clip title, artist, album cover, next clip on queue etc. based on animated Flash banners. Special overlay playlists allow changing the graphics layout according to the specific music clock.
EXACT SCHEDULING :
The integrated playlist manager is engineered to compile, save and run your daily schedule at the
desired time, automatically, with just a few clicks! Advanced features like forced events, logo switching, loading of CG projects and many others complete the already powerful scheduler.
For learn more about MoviejaySX please o to: https://www.winjay.net/en/applications/9/moviejaysx
About user-friendly's concept, let's see together how to create a playlist…
More videos are available on our YouTube Channel: https://www.youtube.com/user/winjaySRL
Was this post helpful?
Let us know, if you liked the post. Only in this way, we can improve us.