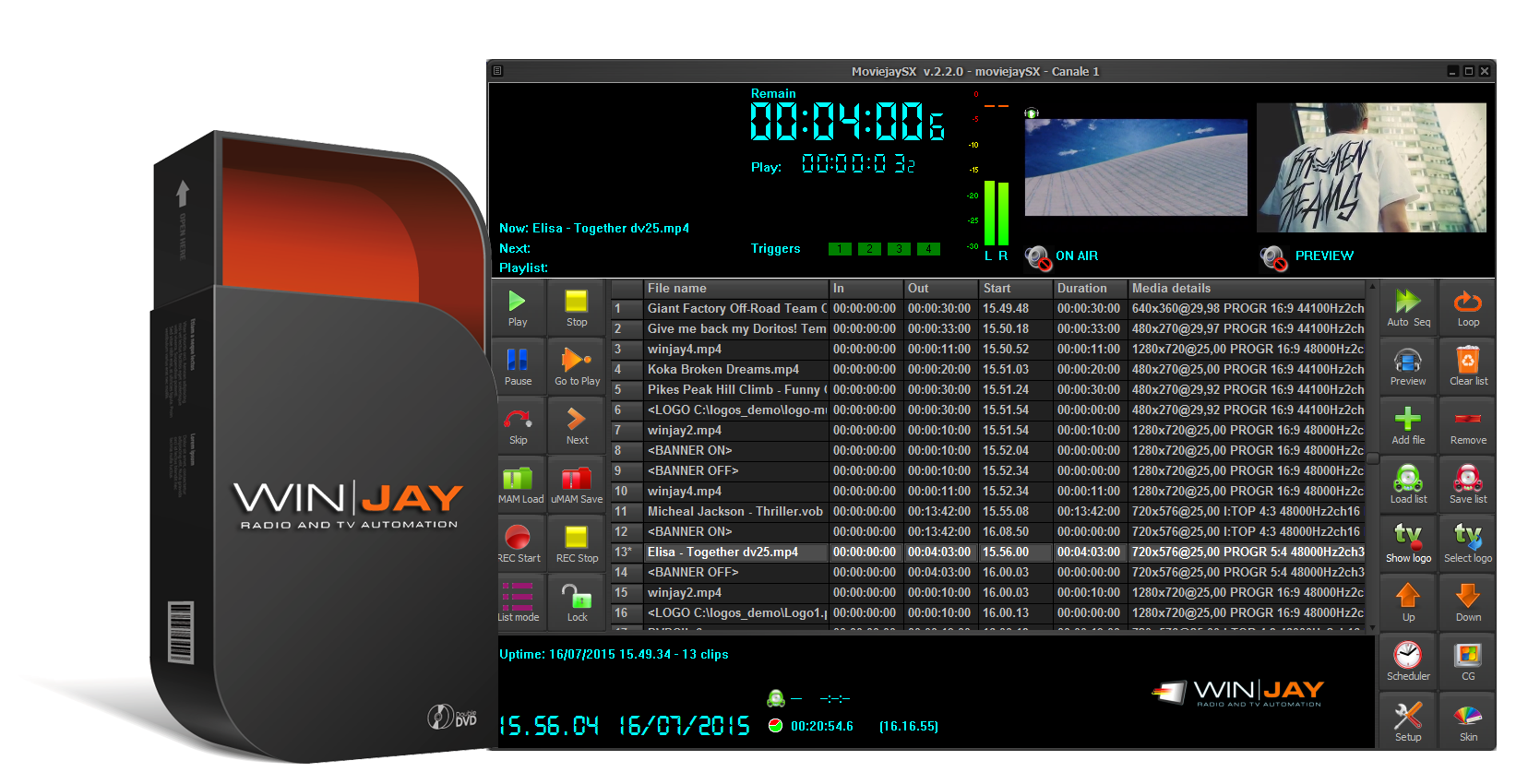 Playout TV: MoviejaySX version 2.2.7 available now
moviejaySX brings the broadcast-grade TV playout within the budget of small local channels, web TV, education centers, as well as cost-effective solution to multi-channel satellite uplink providers. True multiformat SD/HD playout, integrated playlist scheduler, multilayer CG, h264 & h265 streaming/IP output. CG Editor and μMAM (micro MAM) features, to always get broadcast-grade results without any compromise.
MoviejaySX: the perfect channel-in-a-box solution..
A new approach to the passthrough feature allows absolute seamless switching between Hard Disk playback and external feeds, use of different A/V formats between input and output, streaming of the live feed exactly as a local Hard Disk clip. Also, the Music Pack now includes a Coming next feature and the new <BANNER PATH> command allows to set a custom banner for titling the videoclips for a playlist or section of it.
To download a free trial just fill our online form at: http://www.winjay.net/en/request-demo/9
Similar Posts: