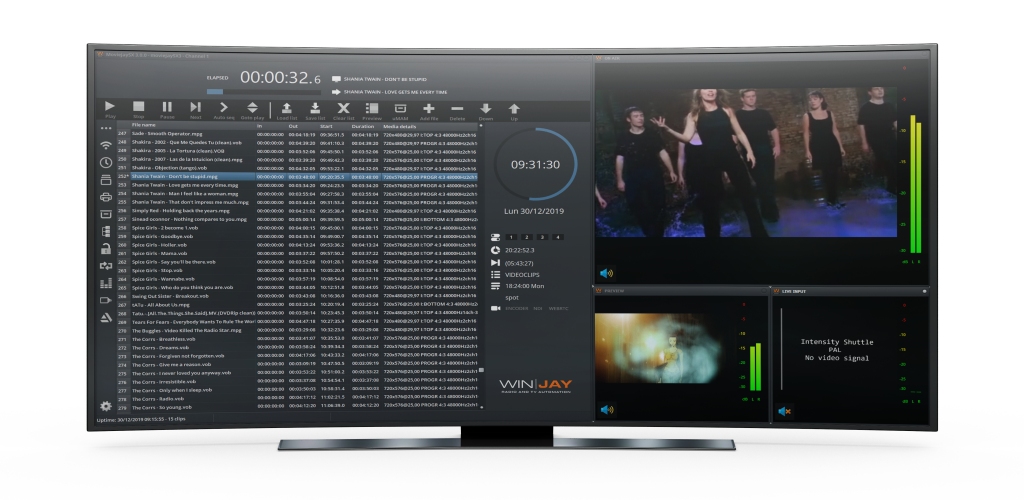 Step into a new era of playout automation
Introducing moviejaySX 3
We are proud to introduce a brand new concept of playout automation: moviejaySX 3 introduces a shining, modern interface, with a completely redesigned look and feel.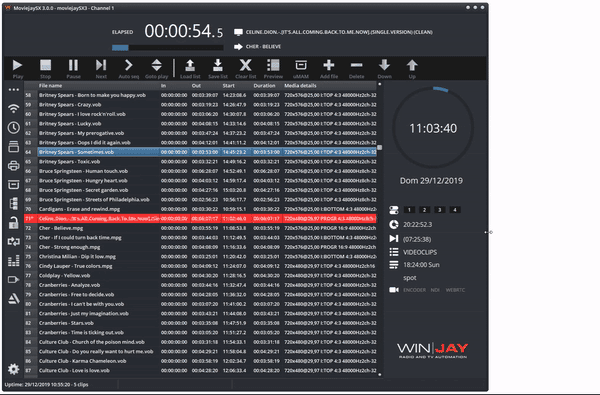 Sliding menus, hover effect icons and popup hints offer an entirely new user experience.
Fully resizable windows make best use of available desktop space to fit more items in the view. The application is now based on system Themes and GDI+, all controls are cleaner, easily readable and work faster.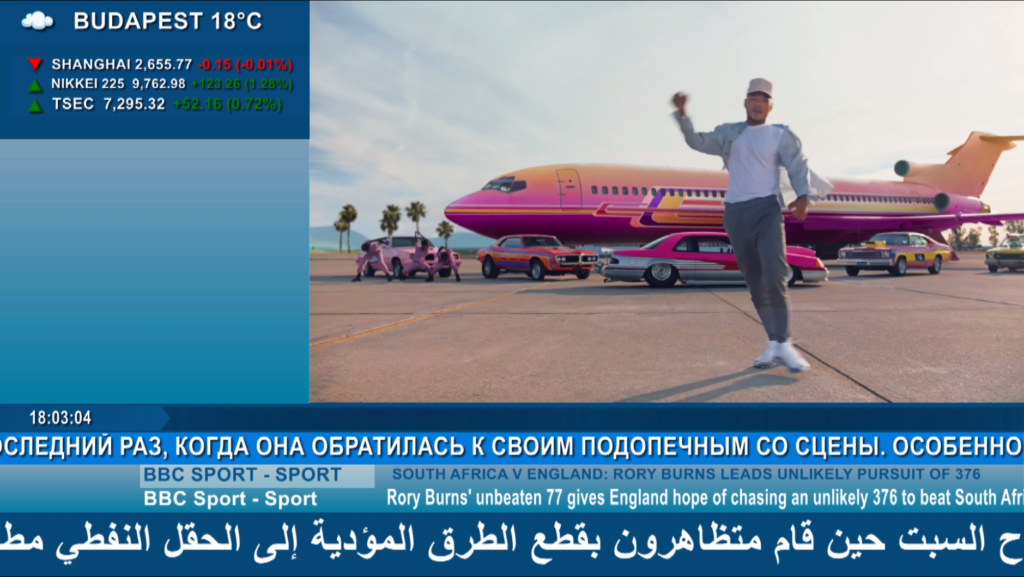 The CG adds a PICTURE SQUEEZE feature, you can freeely resize the played back video in a corner and make space for graphics such as tickers, crawls, RSS feeds, and more.
Because PICTURE SQUEEZE is based on standard CG projects, you can can recall them automatically as playlist command in the playback flow.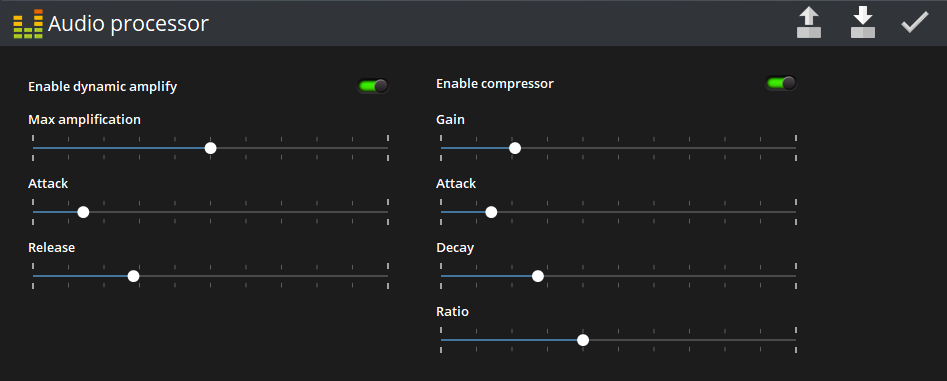 Thanks to the new and easy to use audio compressor limiter, you can achieve on-the-fly automatic volume leveling on the running playlist. The audio compressor affects both the Decklink output and the streaming / NDI / WebRtc / Virtual devices etc.

The elapsed/remain counters have been improved with one only enhanced display and a paired progress bar, that can be toggled between the two statuses with just a click.
And many more…
A new feature can now export a playlist to XMLTV, the widely known XML based file format for describing TV listings.
The CG window adds a new feature to save/load single logo's position, so that a logo can be freely dragged on the video window and its settings stored, to be recalled automatically later. This improves and replaces the previous "trial and error" procedure to arrange logo position from the disk browse window.
Improved function lock, when attempting to access any feature while lock is on the control blinks in red to clearly highlight the locked state.
The preview window now adds a feature to reset any changes made to start/end markers, to avoid closing and recalling the same clip in case of mistakes.
The uMAM load and save windows now offer a "free search" mode, allowing to easily locate a filed item by just typing any string contained anywhere in the title.
Improved precision in the frame by frame stepping inside the preview window.
Similar Posts: