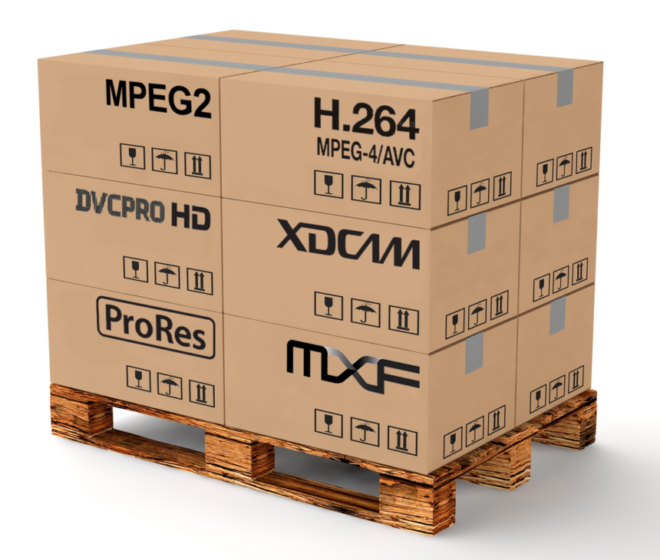 Did you know ? (Multiformat playout)
MoviejaySX is NOT based on consumer grade DirectShow layer and crappy codec packs! Our playout engine with integrated industry-standard FFmpeg codecs is engineered for a broadcast grade 24/7 efficiency, better integration with playout cards via native SDK, minimized latency and improved stability thanks to dedicated threads for video decoding. Just install the application and you are have full support for the following formats:
– Audio/Video:
H.264/AVC, H.265/HEVC, MPEG-1, MPEG-2, M-JPEG, generic MPEG-4 and DivX, Xvid, etc., DV, DVCPRO HD, FLV H.263 (Flash Video), HuffYUV, Theora, Google VP8, Apple ProRes 422, VC-3 (aka DNxHD), JPEG2000, Windows Media Video, Google VP8, PCM, MP3, AAC.
– File formats:
MXF, MXF-D10, GXF, DV, FLV, VOB, ASF, WMV, MP4, MOV (including AVC-Intra 50 and 100), XDCAM (MPEG Sony IMX), MKV, AVI, WebM, MPEG-2 (PS e TS)
– Network protocols:
HTTP, RTMP, RTSP, RTP, UDP
Do other competitors offer such bundle for the same price ?
To download a free trial package our TV Playout just fill our online form at:
http://www.winjay.net/en/applications/9/moviejaysx
Was this post helpful?
Let us know, if you liked the post. Only in this way, we can improve us.