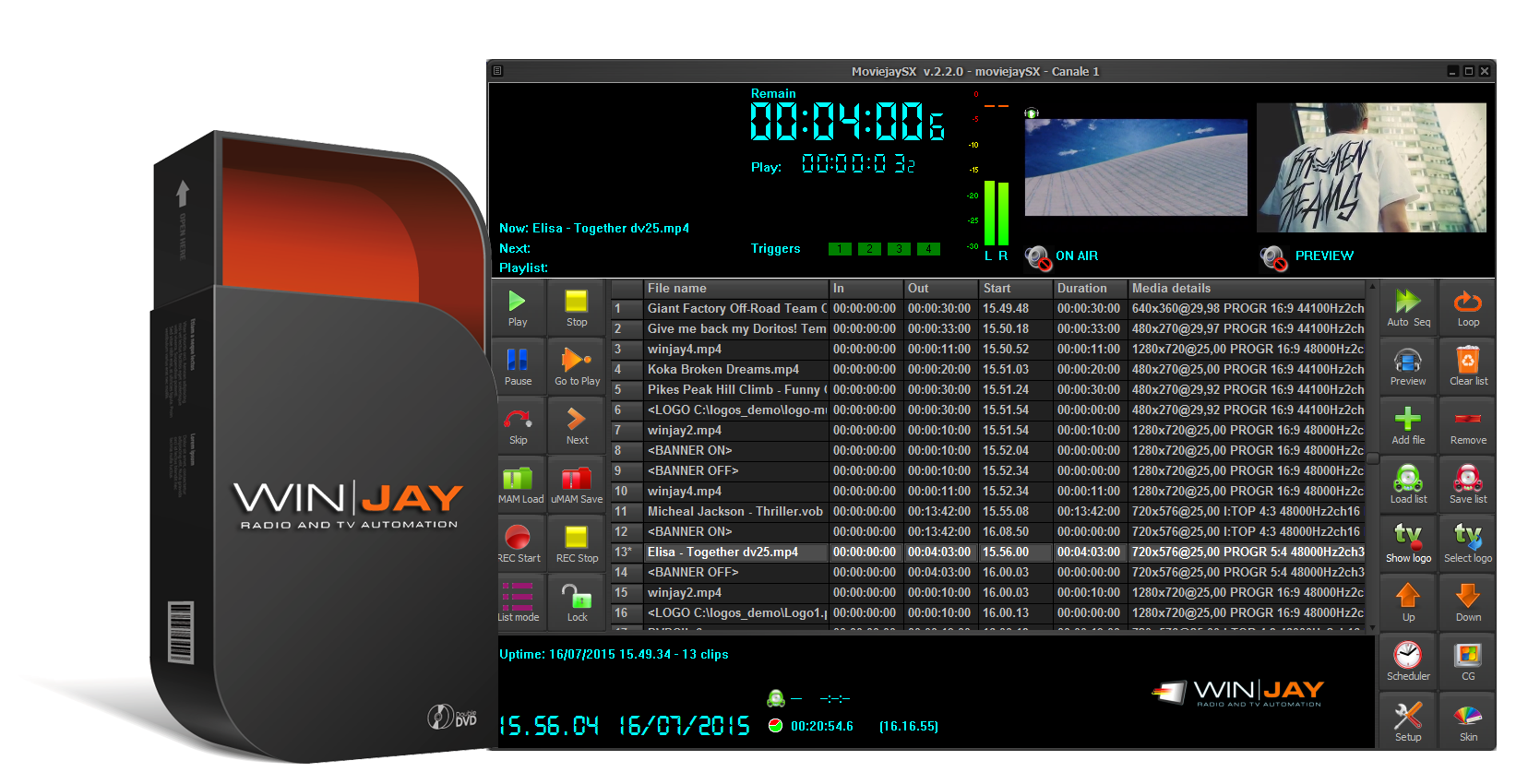 MoviejaySX version 2.2.5 available now
MoviejaySX version 2.2.5 available now
The new release adds playback support to Newtek NDI (Network Device Interface) to easily connect video applications in the production and post-production areas. moviejaySX now also supports simultaneous output to WebRtc, a new technology that provides browsers and mobile applications with Real-Time Communications (RTC) and allows audio/video data to be transferred between desktop applications and browsers like Google Chrome and Mozilla Firefox without any plugins. The new CG Editor supports playing of video clips as overlay, and the playout engine adds QuickSync H.264, MPEG-2 and VC-1 hardware-powered decoding support.
To download a free trial just fill our online form at: http://www.winjay.net/en/request-demo/9
Similar Posts: