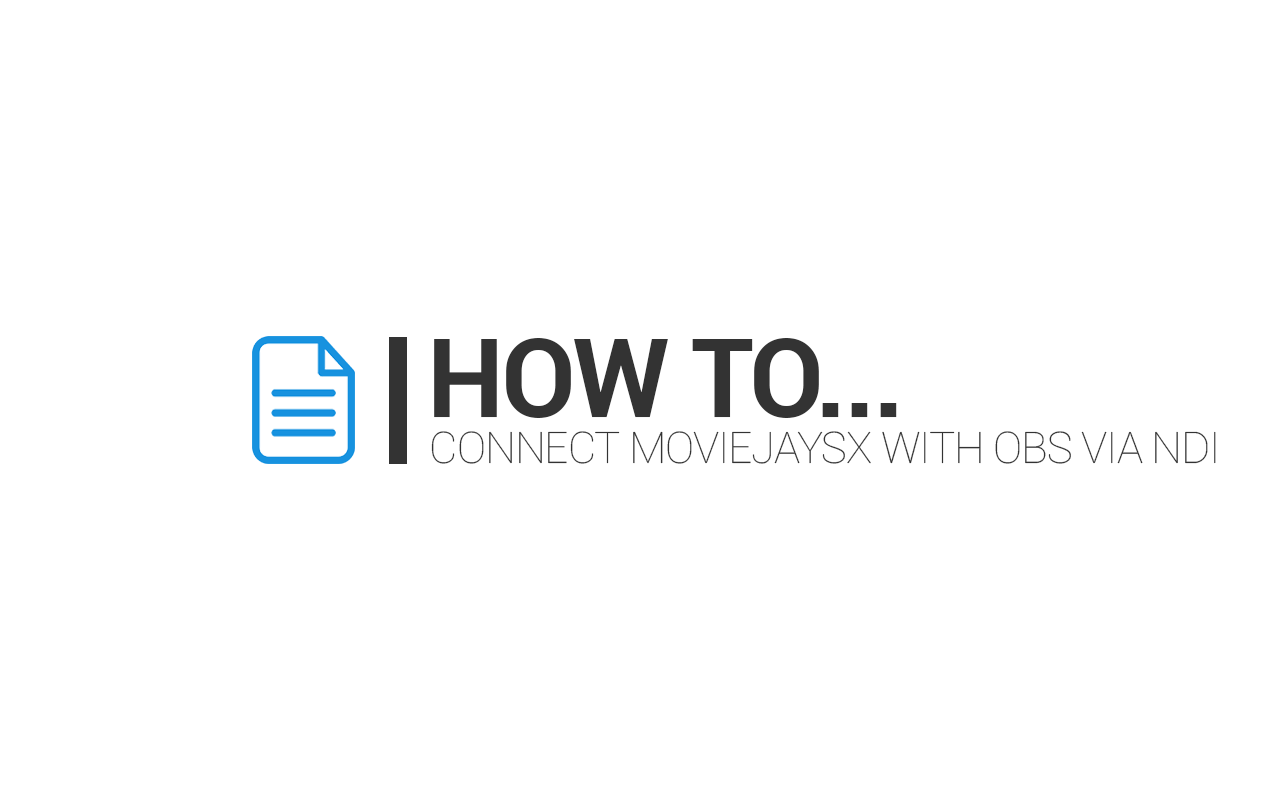 HOW TO CONNECT OBS WITH MOVIEJAY SX THROUGH NDI
This guide explains how to receive the output signal from the MoviejaySX into OBS (Open Broadcaster Software), one of the most common and open source software for video recording and live streaming.
It is very easy following the steps below:
Download and install the OBS (Windows version) from the official website https://obsproject.com/download
Download and install the NDI 4.7.0 windows-installer-plugin.exe from https://github.com/Palakis/obs-ndi/releases/tag/4.7.0
This enables OBS to receive NDI feeds, and specifically the output signal from the MoviejaySX playout.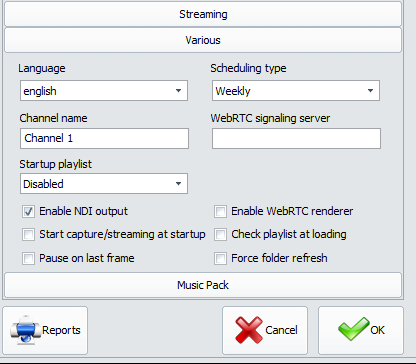 If you haven't enabled the NDI yet, open the Setup window, select the Various tab and check "Enable NDI output". Finally, restart MoviejaySX to apply changes.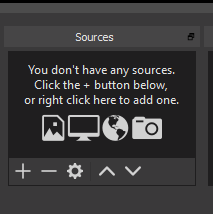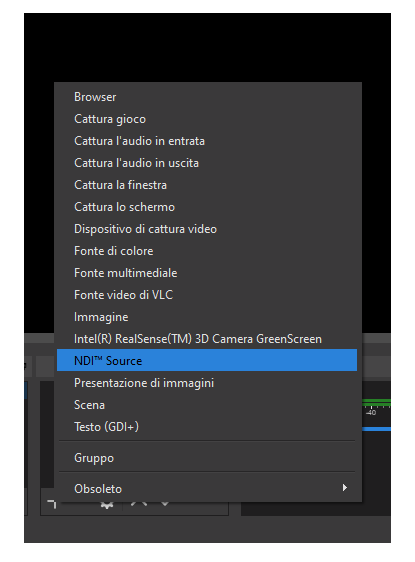 Now open OBS and click on the add (+) button inside the Sources panel , then select "NDI Source".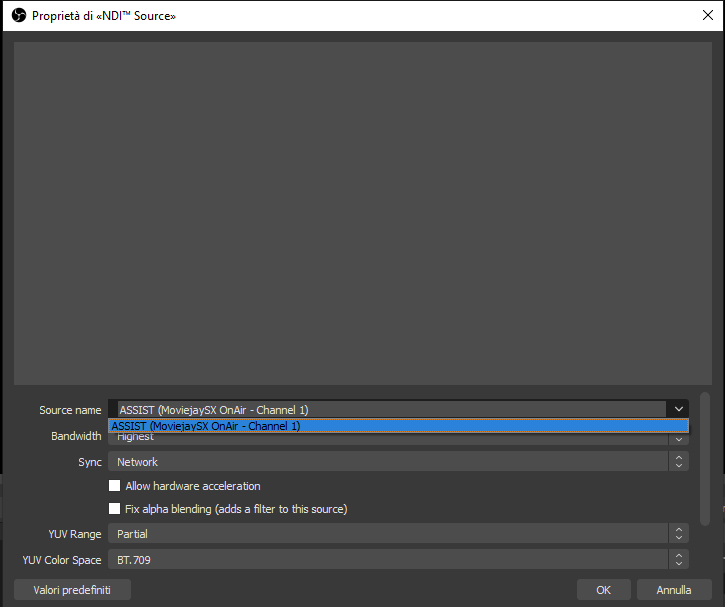 The Source name box inside the NDI control panel lists all the NDI feeds found. Set "MoviejaySX on air" as source and leave other values as default, then click OK to confirm.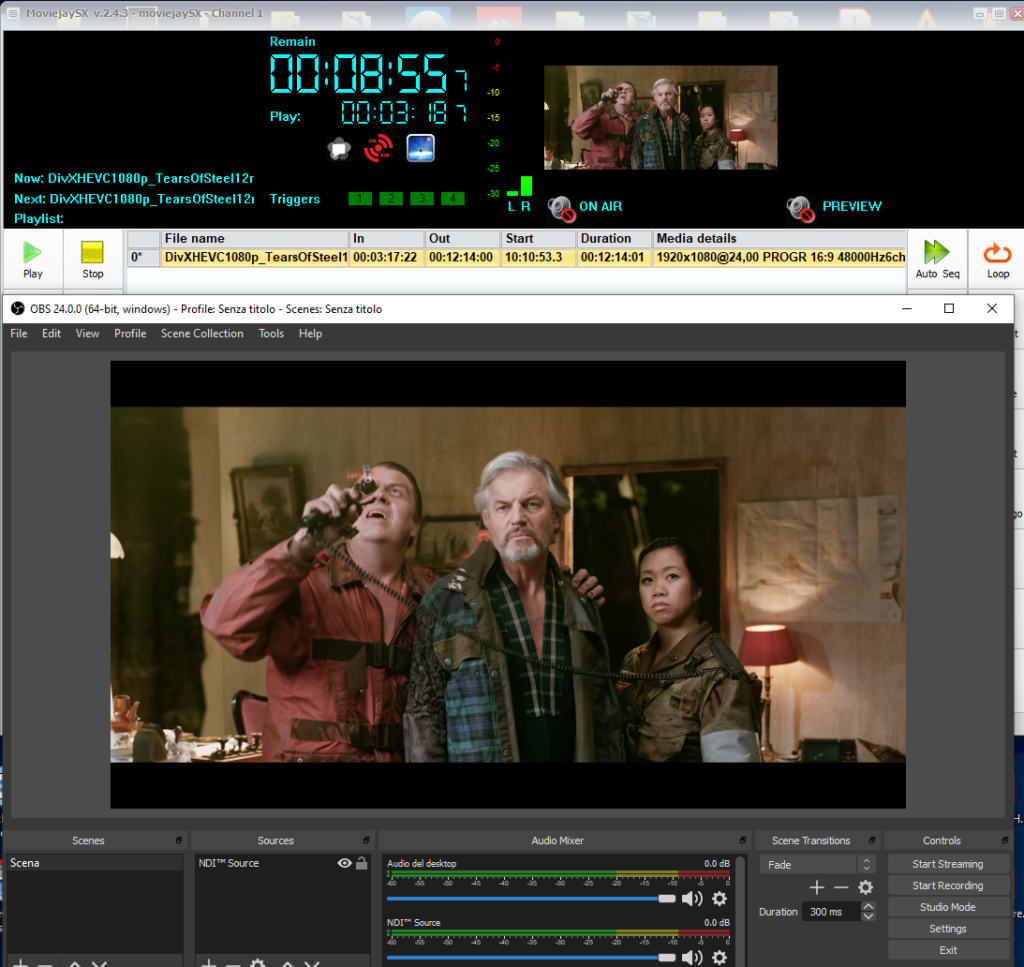 As you can see, OBS is now receiving the output from the MoviejaySX playout! Now you can stream the signal, or use it for any further purposes inside OBS.
For more informations please go to our website: www.winjay.net
Do you want to try our Playout TV ? Please ask us the Demo version or if you want you can rent it for only one month:
https://www.winjay.net/en/applications/17/moviejaysx_comparison_table
Similar Posts: