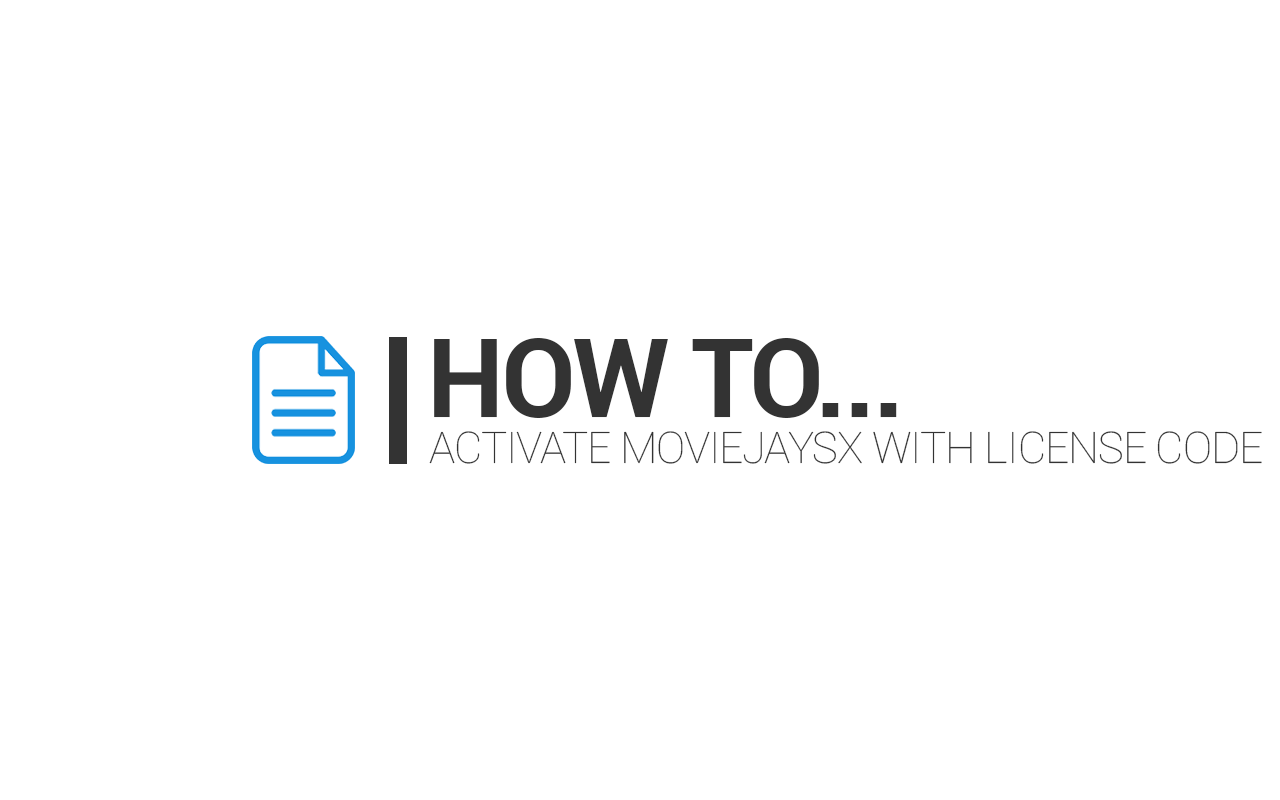 How to activate moviejay SX using a license code
The following article explains how to activate an application like moviejaySX from the cloud server or using a license code provided via email.
After you subscribe to any of our monthly packages, you will receive an email with link to dowload the installation package, and a license code to apply to register your application according to the features purchased.
It is very easy following the steps below:
Click on the upper-left icon to open the system menu and select the "register" option.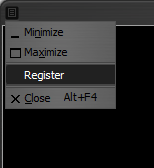 Select "I have a valid license code and want to use it", then click Next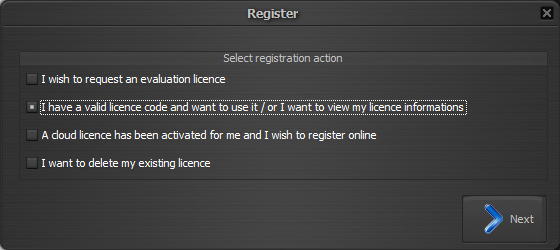 Copy and paste the registration code provided from the email into the corresponding box, then click OK. A message box will be shown to confirm the operation was successful, and will ask to restart.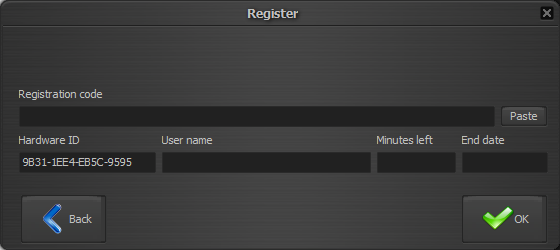 Easy, isn't it ? Of course, the same procedure applies to all our other software applications.
You can follow the same above steps to extend an already existing license when a new subscription is purchased. In that case, you don't need to restart, since we are just extending the license and no changes are actually required.
Similar Posts: