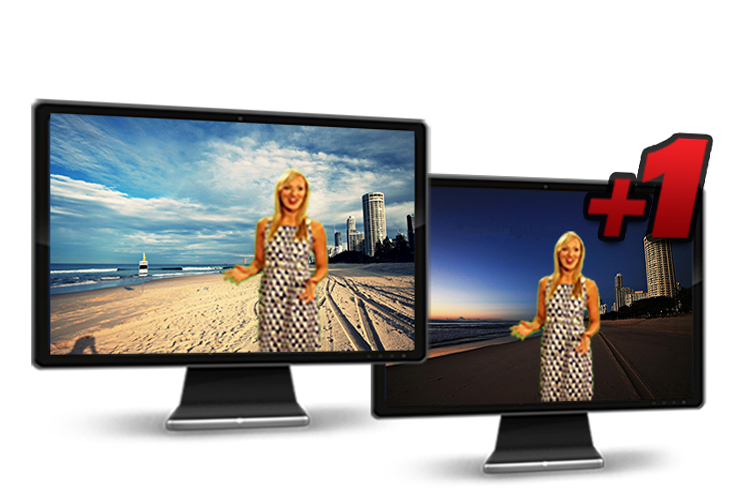 TimejayHX time-delay videoserver, building up new "+1" channels without buying a TV Playout system
Topics: time-delay, playout TV, +1 channels, BlackMagic playout card, TimejayHX, videoserver
TimejayHX is a powerul time-delay application designed to provide reliable H24 audio/video timeshifting with Blackmagic, Deltacast, Stream Labs playout cards, or IP input/output. With TimejayHX time-delay videoserver, building up new "+1" channels on DVB-T, satellite or web is as easy as never before. And you save on purchase of additional playout automation systems…
Delay as you require
TimejayHX can be set to delay from few minutes to several hours, depending on your exact channel requirements. All the single channels can be individually set each to a different delay time.
Customize your licence
TimejayHX is engineered on a multichannel building block structure, allowing from 1 up to 8 channels on the same recording server. Some features are kept as options, allowing to save money on initial purchase, and add more later.
Built-in CG
TimejayHX includes a comprehensive logo inserter, offering static pictures and animated Flash video overlays, so you save money on purchase of dedicated logo generators. The CG (Character Generator) is available as option, offering multiple layers of graphics and complex animation projects.
Easy to interface
TimejayHX can be easily configured with A/V in/outs in composite, S-video, component, SDI, and will also operate as format translator. For example the input can be SDI HD and output in component SD. IP-based input/ouput is also available in a choice of transport and video formats.
In/out streaming
TimejayHX fully supports capturing from streaming feeds, and can be configured for realtime streaming of captured media at the same time. TimejayHX can be easily interfaced with any 3rd party streaming platform thanks to the virtual device output.
Consistent audio output
The integrated audio processor delivers constant on-the-fly levelling of audio output, thus avoiding nasty volume changes between different contents, for example between movies and advertising.
High Definition ready
TimejayHX is a HD, 4K and 3D-ready application, at the required time you will just need to add the dedicated software plug-in.
For more details about TimejayHX please go to:  http://www.winjay.net/en/applications/7/timejayhx
To download a Demo version of TimejayHX click in this link: https://www.winjay.net/en/request-demo/7
For more informations about Winjay please visit our website: https://www.winjay.net/en
Similar Posts: